Tony Lucken - Stunt Performer/Co-ordinator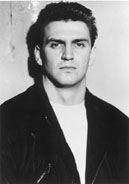 | | |
| --- | --- |
| Sex: | Male |
| Height: | 6 ft |
| Weight: | 13 st |
| Chest: | 40-42 in |
| Waist: | 34 in |
| Hips: | 37 in |
| Inside Leg: | 32 in |
| Inside Arm: | 22 in |
| Shoe Size: | 9 1/2 |
| Collar: | 16 in |
| Hat: | 7 in |
| Hair Colour: | Dark Brown |
| Eye Colour: | Blue |
| | |
Stunt Credits
Film Credits:

Tomb Raider
The Mummy II
Dream	
Captain Corelli's Mandolin
Below
Gladiator
Snatch	
51st State
Mrs Brown
Saving private Ryan
The World is Not Enough

T.V Credits:

Where The Heart Is
The Whistle Blower
Messiah
One Foot In The Grave
Shadows 
Shades
Band Of Brothers
Peak Practice
Lorna Doone
Spaced II

Other Work:
Fatboy Slim (Music Video)
Faithless - We Come One(Music Video)
Which? T.V Commercial
James Bond T.V Commercial
Skills
Climbing and Abseiling
 Rope, Wire work and Rigging
 Heights
 High Falls
 Stair Falls
 Bungee Jumping
 Trampette Work
 Trampolining
 Air Rams
Fan Descenders
Jerk Backs
 Explosions
 Fire
Full Burns
 Cars
 Motorcycles
 Knockdowns
 Martial Arts
 Fencing
 Boxing
Kick Boxing
 All Fight Work
 Scuba Diving
 Water Ski (Mono)
 Kayaking
 Strong Swimmer
 All Water Work
RYA Power Boat Hanling Level 2
HSE Medical
 Professional Dancer


Acting Experience
3 Years Professional Training at Drama School
 Lead Roles and Character Parts in Plays, Musicals, Cabaret, Television and Commercials.
 Professional Actor for Ten Years before becoming a Stunt Performer.
 

Special Skills
 All Fight Seqences,
 Scuba Diving
Dive Master
All Rope Work
Climbing
Abseiling
Rigging & Heights



Personal Equipment
All Climbing and Abseiling Equipment,
 Harnesses, Martial Art Gloves and Pads,
 all Body Pads, Fire Suit, All Scuba Gear, 
Kayak, Wet Suits, Mono Ski.
Access to all stunt equipment necessary.
Very good all round stunt performer. Have played parts and 
doubled for numerous actors including 
Vinnie Jones, Jude Law, Gary Mavers, Tom Everett Scott,
Leslie Grantham, Alan Davis, Scott Cohen and Billy Connelly.
Vey confident with dialogue and playing parts.
Contact Details
Tel: 01428 644720
Fax: 01428 651338
Mobile: 07785 595792

E- Mail Tony
---
Back to Stuntnet UK Database