Tom Lucy - Stunt Co-ordinator/Performer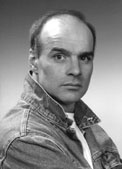 | | |
| --- | --- |
| Sex: | Male |
| Height: | 6 ft |
| Weight: | 13 st |
| Chest: | 42 in |
| Waist: | 32 in |
| Hips: | 39 in |
| Inside Leg: | 33 in |
| Inside Arm: | 22 in |
| Shoe Size: | 10 |
| Collar: | 16 in |
| Hat: | 7 5/8 in |
| Hair Colour: | Dark Brown |
| Eye Colour: | Brown |
| | |
Stunt Credits
Stunt Co-ordinator:
 
 Possession
London's Burning
Shockers
Dead
A Mind To Kill
Waking the Dead
Roy dance is Dead
Casualty
King Abdul Aziz
 Resurrection Man
 Amy Foster
 House Of America
 
 Stunt Performer:
 
 Merlin (Doubled Sam Neil)
 Tomorrow Never Dies (Doubled Jonathan Pryce)
 Braveheart
 Just Cause

Skills
Horses
 Athletics
 Football
 Squash
 Tennis
 Ski-ing (Snow and Water)
 Cars
 Bikes
 Trampolining
 Air Rams 
 Stair Falls
 Swimming
 High Falls
 Parachuting
 Abseiling
 Rock Climbing
 Wind Surfing
 And much more!

Acting Experience
Parts in Films and Television

Special Skills
Any Fight Sequence
 Experienced Professional Boxer
 Karate (Black Belt)
 All Aspects of Horse Riding
 Carriage Driving
 Fencing
 Fire Jobs
 Personal Boxing and Fitness Trainer to Many Actors

Personal Equipment
All Diving and Boxing Equipment.
 Fire Suits. Access to all Stunt Equipment.
Doubled for Sam Neil, Jonathon Pryce, Kevin Whatley,
 Rik Mayall, Seon Connery, Timothy Dalton, Art Malik,
 Jean Reno, Christopher Ellison, Leslie Grantham,
 Ralph Fiennes, Robert Lindsey, Ciaran Hinds plus many more.
 Looks great in a wig.
 

Contact Details
Tel/Fax: 020-8559 1981
 Mobile 07802 600950
 

---
Back to Stuntnet UK Database