Shelly Benison - Stunt Performer/ Co-ordinator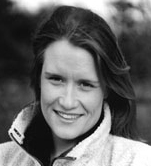 | | |
| --- | --- |
| Sex: | Female |
| Height: | 5' 8" |
| Weight: | 9stn 10lbs |
| Chest: | 38" |
| Waist: | 28" |
| Hips: | 39" |
| Inside Leg: | 31" |
| Inside Arm: | 20" |
| Shoe Size: | 6 1/2 |
| Collar: | 13 1/2" |
| Hat: | 7" |
| Hair Colour: | Blonde |
| Eye Colour: | Blue |
| | |
Stunt Credits
Stunt Performer:
 
 The World Is Not Enough
The Tenth Kingdom
Sex and Death
Londons Burning
Lock Stock
Where the Heart is
The Avengers
 Kull the Conqueror
 Touching Evil II
 Brokers Man II
 Casualty
 Close Relations
 Emmerdale
 Midsomer Murders
Skills
Horse Riding (Jousting, Western, English, Jumping)
 Carriage Driving, two in hand
 Fight Scenes
 Falls
 Abseiling
 Fire Arms
 Jet Ski-ing
 Sword Work
 Fast Driving
 Bungee Jumping
 Trampette
 Strong Swimmer
 Stair Falls
 Snow Boarding
 All aspects of car work
 Husky Racing

Acting Experience
Two Years in Wild West Shows.
 Two Years as Lead Character in Live Jousting Tournaments.
 Small Parts in television.

Special Skills
Sub Aqua (BSAC Dive Leader)
 Fencing (AFA Grade 6 in Foil, Sabre and Epee)
 Trampolining (Gold)
 Springboard Diving (Silver Award)
 Horse Riding (Stunt Register Qualification)
 First Aider
 Full Motocycle Licence
 Swimming (ASA/ESSA personal Survival Level 2,
 Gold Challenge Award and Water Skills 6)
 Snow Boarding
Personal Equipment
Full set of Body Pads, Motorbike,
  and Abseiling Harness.
Physically strong and capable all round Stunt Performer.
 Mature Attitude.
 Always updating and adding new skills.
Contact Details
Tel/Fax  01623 464443
 Mobile 07968 272014
  
 
 
 
 
 

---
Back to Stuntnet UK Database