Ray De-Haan - Stunt Coordinator/ Performer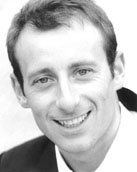 | | |
| --- | --- |
| Sex: | Male |
| Height: | 5' 10" |
| Weight: | 11stn lbs |
| Chest: | 39" |
| Waist: | 30" |
| Hips: | " |
| Inside Leg: | 31" |
| Inside Arm: | 19" |
| Shoe Size: | 9 |
| Collar: | 15 1/4" |
| Hat: | 7 1/4" |
| Hair Colour: | Brown |
| Eye Colour: | Blue |
| | |
Stunt Credits
Stunt Performer

The Spy Game
Captain Corellis Mandolin
51st State
Mummy  
 Star Wars
 Tomorrow never Dies (BMW Blind Driving)
 Saving Private Ryan
 Titanic
 The Borrowers
 
 Stunt Co-ordinator

Double Down
Kevin & Perry go Large
Hotel Splendide
Sorted
Loves Labour's Lost
What ever happened to Harold Smith
 The Missing Postman
 Sony MD (Commercial)
 Solvite Glue (Commercial)

Skills
 Motorcycle Tricks
 High Falls
 Rock Climbing
 Abseiling Rope Access
 Precision Driving
 Car Knockdowns
 Push Bike Skills
 Karate
 Tae Kwon Do
 Jet Ski-ing
 Bow Sticks
 Horse Riding
 Water Ski-ing (Mono)
 Roller Skating
 Skate Boarding
 Snow Boarding
 Karting
 Fights
 Sword and Fencing Work
 Diving
 Snow Ski-ing
 Skidoo

Acting Experience
Very Competent Actor.
 Played various roles.
 Theatre GYPT. 
 Actors Institute.

Special Skills
 Motorcycle Racing With ACU Licence
 Trampolining (and coach).
 Swimming (pool Bronze)
 Sub Aqua (Dive Leader)
 Sky Diving (Cat 10)
 HSE IRATA Level 1 Rope Access
 Hella Advanced Driving
 HSE FAAW
Personal Equipment
Motorbikes (Road, Race, Trial, Motocross Enduro)
 Mountain Bike
 Wet and Dry Suits
 All Rope Access and climbing equipment
 Full Fire Suit
 All Scuba Equipment
 Full Size Trampoline
 All Sky Diving Equipment with Cypris
 Snowboards
 Judo Mats
 Trampette
 Stunt Air Bag
 Full Medical Kit.

Doubled for Sage Stallone. Sean Bean, Roy Schieder,
 Sean Patrick Flanery, Jimmy Nail, Tim Roth and
 Scott Wolf.
 
 A very fit and capable all round Stunt Performer.
 
 See me in the Paris-Dakar 2000. For more info see
 My Web Site at WWW.zyworld.com/dakar2000
 

Contact Details

 Tel/Fax: 01959 562296
 Mobile 07831 820195
E-Mail Ray De-Haan
 
 

---
Back to Stuntnet UK Database