Peter Brayham - Stunt Co-ordinator/ 2nd Unit Director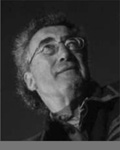 | | |
| --- | --- |
| Sex: | Male |
| Height: | 6' 1 3/4" |
| Weight: | 14stn 12lbs |
| Chest: | 44" |
| Waist: | 36" |
| Hips: | 40" |
| Inside Leg: | 32" |
| Inside Arm: | 19" |
| Shoe Size: | 10 |
| Collar: | 17" |
| Hat: | 7 3/8" |
| Hair Colour: | Black/Grey |
| Eye Colour: | Blue-Grey |
| | |
Stunt Credits
Stunt Co-ordinater/2nd Unit Director:
 
Bridget Jones Diary
Quadrophenia
High Heels Low lifes
 Clocking off-(Series 1)
Take Me
Vacuuming Completely Nude in Paradise
+Strumpet (Danny Boyle)
Large 2001
Night & Day
Slim Jim (commercial)
Circus
Los Dos Bros
Skills
Cars, Crashes and Turnovers.
 Abseiling and Climbing.
 AFA Fencing.
 All Weapons.
 Amateur Boxer.
 Professional Swimmer.
 Dive Medic-No 941OU01151.
 Unarmed Combat.

Acting Experience
Many small parts in major Films 
 and major Television programmes.
Special Skills:
2nd Unit Director with the ability to create 
 Action sequences with the Director from nothing
 And an excellent teacher with actors.
 
 Also years of experience with an unblemished safety record.

Personal Equipment
Fire suits.
 Abseiling and climbing Ropes.
 Harnesses.
 Trampolines.
 Roll-Over Cages.
 Swords.
 Sub Aqua Gear.
 Spot Tramps.

"Don't take risks - eliminate them!"
 Nominated for Critics Circle Special Award (par excellence).

Contact Details
Tel 020-8642 3936
 Fax 020-8643 7213
 Mobile 07860 126395
 

---
Back to Stuntnet UK Database