Paul Kennington-Stunt Performer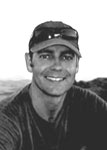 | | |
| --- | --- |
| Sex: | Male |
| Height: | 5' 10" |
| Weight: | 11stn 6lbs |
| Chest: | 40" |
| Waist: | 33" |
| Hips: | 37" |
| Inside Leg: | 30" |
| Inside Arm: | 23" |
| Shoe Size: | 9 |
| Collar: | 15 1/2" |
| Hat: | 7" |
| Hair Colour: | Brown |
| Eye Colour: | Blue |
| | |
Stunt Credits
Eastenders
The Bill
Mean Machine
 


Skills

All round professional stunt performer.
Highly skilled with water activities, 15 years experience in scuba diving and boat handling. 
Boats (Canoeing, jet bike/ski, sailing, power boat)
Climbing
Evasive and precision driving
Falls
Fights
Fire
Motorbikes (ACU licence on/off road)
Parachuting (Cat 10)
Scuba
Snowboarding
Snow skiing
Strong swimmer
Water skiing (Wakeboarding, knee boarding, mono)

Acting Experience
Small parts in television, music video's, commercials and films. Variety Entertainer
Special Skills
First aid instructor. 
Scuba (BSAC, CMAS, IANTD, NAUI, PADI) instructor.
 Rebreather instructor.
All water activities. 
Underwater  filming.
Martial arts (Kick/Thai boxing tenth khan tao 4th rank). 
Cars.
Motorcycle. 
Boats.

Personal Equipment
Owner of Scuba diving and water sport centre (22 acre lake). 
All diving equipment (recreational and commercial). 
Boats. 
Climbing/abseiling harness and ropes. 
Full body pads.
Fire suit.
Martial arts equipment. 
Motorcycles (sports, classic, off road, quads). 
U/w camera equipment. 
Crash mats.
Wake/Knee boards 
Snowboard/Ski equipment.
Specialist contacts for all stunt equipment.

Contact Details
Tel/Fax +44 20 8858 9590
Mobile +44 7710319929
Mobile Fax +44 7740608180

E- Paul Kennington

 WWW.O2Stunts.com
 
 

---
Back to Stuntnet UK Database