Maxine Whittaker - Stunt Performer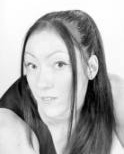 | | |
| --- | --- |
| Sex: | Female |
| Height: | 5 ft 1 5 in |
| Weight: | 8 st 7lbs |
| Chest: | 34 in |
| Waist: | 26 in |
| Hips: | 31 in |
| Inside Leg: | 31 in |
| Inside Arm: | 20 in |
| Shoe Size: | 5 (UK) |
| Collar: | 12 1/2 in |
| Hat: | 22 in |
| Hair Colour: | Dark Brown |
| Eye Colour: | Brown |
| | |
Stunt Credits
Martial arts consultant (kerching! Series 2, BBC)
Skills


Martial arts (Kuk Sool Won 2nd Dan black belt comprising:
 kicking, punching, joint locks,
 throwing, grappling, chocking,
 break falls, acrobatics and weapons. 
 Tae Kwon Do 1st Dan black belt)
Fencing silver grade 6 (foil, epee and sabre)
Gymnastics stunt register qualification
Trampolining elementary gold award
Swimming ASA water skills grade 6; personal survival skills level 2
Rock climbing

Acting Experience
Former international professional dancer,
 graduate of London Contemporary Dance School and Laine Theatre Arts.
Ex-member of London Dungeon Actors Company.
2 years of film and TV extra work.
TV commercials.
Stage and screen combat.

Special Skills
Kuk Sool Won school owner,
 instructor, line judge, national demonstration team member,
 multi medal winner at national level martial arts tournaments.
Breakfalls, acrobatic breakfalls,
 weapons - sword, staff, archery, throwing knives, short sticks, rope staff.
Ballet and contemporary dance.
Highly flexible.

Personal Equipment

 
 Weapons - Korean sword, staff, bow, knives, short sticks, 
rope staff, foil, sabre, epee, rock climbing harness, body pads

Contact Details

 Mobile:  07960 972 816 
---
Back to Stuntnet UK Database