Dani Biernat - Stunt Co-ordinator/performer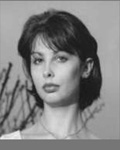 | | |
| --- | --- |
| Sex: | Female |
| Height: | 5 ft 4 1/2" |
| Weight: | 8 st 4 lbs |
| Chest: | 34" |
| Waist: | 25" |
| Hips: | 34" |
| Inside Leg: | 30" |
| Inside Arm: | 20" |
| Shoe Size: | 5 |
| Collar: | 12 1/2" |
| Hat: | " |
| Hair Colour: | Brown |
| Eye Colour: | Hazel |
| | |
Stunt Credits
Stunt Performer
Bridget Jones Diary
Tomorrow Never Dies
Star Wars (Episode 1)
High Heels Low Lifes
Casualty
Large 2001
Vacuuming Nude in Paradise (Danny Boyle)
Impulse (Commercial)


Skills
Sub Aqua
 Swimming
 Trampoline
 Judo
 Abseiling
 Driving
 Stair Falls
 Fire Jobs
 Medium/High Falls
 Car Chases

Acting Experience
Trained In Modern Dance and toured
 With a promo group in dance.

Special Skills
Water Work
 Driving
 Aerobic Instructor (YMCA/RSA)
 Fitness and Step Instructor.
Personal Equipment
Spot Tramp
 Personal Fire Equipment
 Harnesses
 Ropes
 Body pads
 Diving equipment.
Improving and learning new skills all the time.
 Constantly in training.
 Have Doubled Victoria (Posh Spice),
 Renee Zelwegger
Mary McCormack
 Isabella Rossalini
 Miranda Richardson
 Michelle Yeoh
 Jaye Griffiths
 Helena Bonham Carter
 Natalie PortmanTara Fitzgerald
 Laura Fraser and many more.
Contact Details
Tel/Fax 0208 6423936
 Fax0208 6437213
 Mobile 07710 021128
 
 
 
 
 
 
 
 
 

---
Back to Stuntnet UK Database